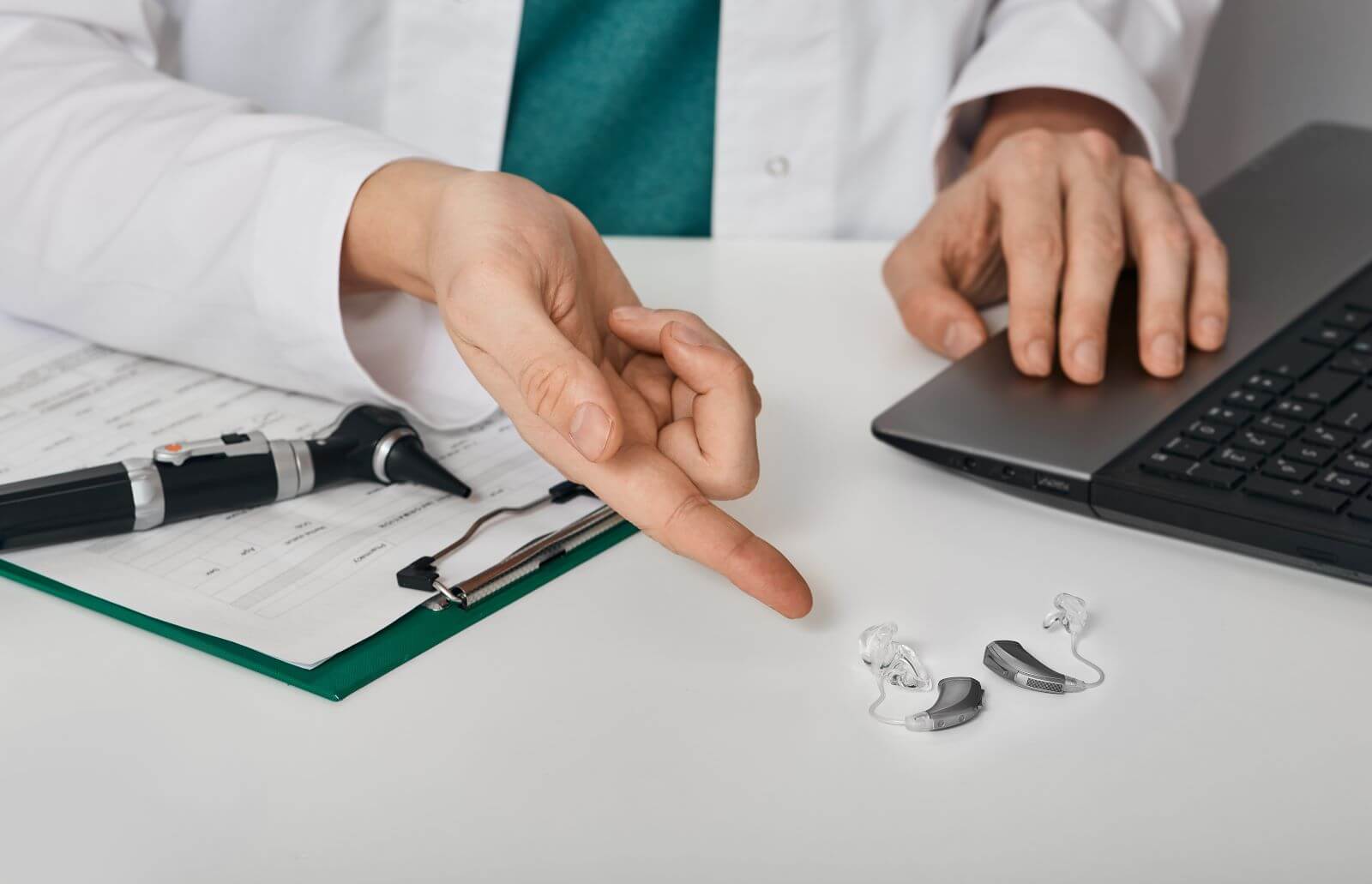 Hearing Aid Brands We Work With
Our practice works with the world's leading hearing aid brands. We are committed to providing you with the latest hearing technologies, features, and designs to enrich your hearing experience. Our experts are versed in the range of hearing aid models and the latest developments in hearing technologies, allowing us to recommend options that are optimal for your everyday life. Today's hearing aids are incredibly innovative and sleek, offering you an array of exciting options. Major hearing aid brands we work with include the following:
ReSound

GN ReSound is a worldwide top manufacturer. Omnia's technology provides an I50% improvement in understanding speech in noise. Separating speech from background noise provides a greatly improved understanding in difficult listening environments. Omnia provides a more natural listening experience.
ReSound Omnia features an option for an additional microphone on the speaker in your ear, giving you a total of six microphones! This innovation provides you with a more natural listening experience and superior wind noise reduction, using the natural shape of your ears to catch and process sound. With ReSound's advanced Bluetooth abilities, you will have access to remote hearing aid adjustments and streaming from most cell phones for music and clear hands-free calls.
Phonak
Phonak develops and expands hearing aid technologies. Their latest hearing aids include the Phonak Audéo Life and Lyric. The Audéo Life is the world's first waterproof hearing aid that delivers crisp and natural sounds. It is a receiver-in-canal (RIC) hearing aid that offers enhanced sound quality. Additional features include a rechargeable battery option, multiple Bluetooth connections, tap controls, smart apps, and more.
Another innovative Phonak hearing aid is the Lyric, the first ever 100% invisible hearing aid. The Lyric is professionally placed, by a hearing healthcare specialist, deep in the ear canal. It can be worn 24/7 which means it does not need to be removed while showering or sleeping.
Top
Unitron
Unitron offers a range of hearing aids with award-winning designs that focus on delivering the most personalization. Their latest hearing aid is the Moxi Blu which is equipped with Unitron's advanced processing system. This offers increased memory and connectivity options. Additional features the Moxi Blu offers include wireless connectivity, tap controls, sound optimization, and a rechargeable battery. Unitron also offers Bluetooth hearing aids. It was the first brand to provide a universal wireless solution that can stream audio directly from any Bluetooth-enabled audio source.
Top
Starkey
Starkey is an American owned (located in Minnesota) hearing aid brand. Their latest hearing aid models include the Livio and Evolv AI. The Livio is equipped with integrated sensors that track health-related activities like monitoring steps and exercise. Additional features include: wireless connectivity, tap controls, a rechargeable battery, and mask mode features to deliver clear speech communicated through masks. The Evolv AI is a hearing aid that is offered in different styles including both in-the-ear and behind-the-ear options. This device performs 55 million personalized adjustments each hour and is designed to deliver sharp and crisp sound quality.
Top
Oticon
Oticon produces hearing aids that allow wearers to do more and live actively. Their latest hearing aid models include the Own and More. The Own is an invisible-in-canal (IIC) hearing aid and is one of the smallest hearing aids available. It is equipped with Oticon's BrainHeairng technology. This hearing technology provides the brain with access to 12 million real-life sounds which offer complex and natural soundscapes, strengthening sound quality. Another Oticon hearing is the Oticon More which is equipped with an advanced processing chip. This offers greater processing speed and sound quality. Additional features include tinnitus management, wireless connectivity, and a rechargeable battery.
Top